Print marketing materials are super trustworthy, and have a long history of being able to pass a quality score, even for simple, one-sided, print-only articles. Visit the MyCreativeShop and start learning more about all the benefits.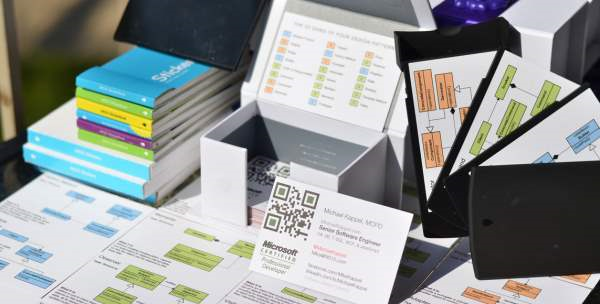 But how reliable are these products, compared to what else might you use? We asked more than a dozen newsroom professionals from national newspapers across the country and other leading publishers to fill us in on the state of print journalism today. Here are the top ten things you should consider before choosing to use a print product in your business, according to the respondents:
Trustworthiness of the content.
The most common response: Trustworthiness, with 60 percent saying their peers think its trustworthy, compared to only 27 percent who said its not.
The most commonly cited source for a journalist's opinion on a print product: Publication selection. Only 20 percent of respondents said they relied on "the experts" to judge the credibility of a print product; most said they relied on readers or customers for their judgments.
Accessibility of the content. The most common response: Accessibility, with 73 percent saying it would be easy to get a copy. The most common reason people reported that they purchased a product online: Accessibility, with only 10 percent saying they didn't want to pay full price. 3. Support for the business, as judged by sales. In response to the question: How much does the business's support for you help or hurt? The most common answer: The support is helpful, with 61 percent saying it is helpful, but also said there is a possibility that the business could change. The least common answer: The business does not support me, with only 12 percent saying that. The most common reason people report that they don't buy from a business they know: No way to find them, with 65 percent of respondents saying that they can't find them, compared to only 2 percent of those who said they do. The most common reason people say they aren't sure where a business they know supports them: They don't shop there anymore, with 45 percent of respondents saying that their knowledge of a business has deteriorated in the past year.